FRESH+™ EC-150 Ethylene Scrubber
150 CFM for coverage of up to 40,000 cu ft with 6-8 air changes per day as recommended by postharvest and HVAC-R experts.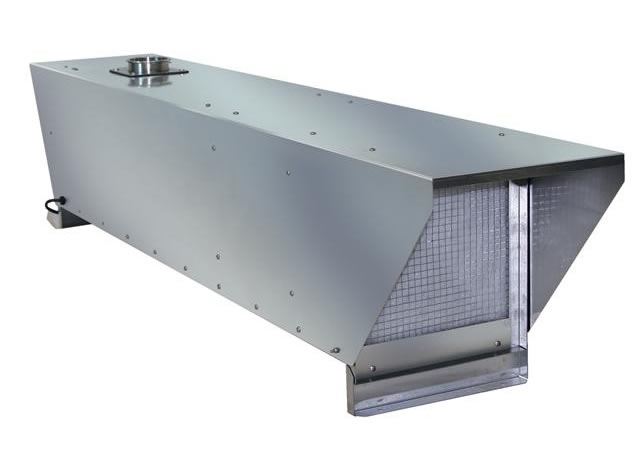 Dimensions: 84"Lx14"Wx14"H
Weight: 120 lbs
Specifications:
Constructed of 304 Stainless Steel
Prefilter (MERV13) Protects Lamps and PCO Filters for Optimal Performance and Durability
150 CFM Fan, Centrifugal-type
Four (4) UV-C Lamps Destroy Mold & Microbial Contamination
Long-lasting (rated for 2 years)
Shatterproof (Teflon-coated)
High Dose & Efficiency
Electrical:
120/220V, single phase, 50/60 hz, 6 A
6-ft electrical lead with plug (custom lengths available)
Proprietary Long-lasting and Efficient Catalytic Filters for Adsorption and Oxidation of VOCs (including ethylene gas & odors)
Front Control Panel with Hour Counter, Indicating Lights for UV Lamps, and Low Airflow Indication.
Made in USA of high quality components for reliable and dependable 24/7 operation.
When you purchase FRESH+™ Ethylene Scrubbers, you will have peace of mind that your application was fully evaluated and attention is made to every detail in processing and shipment of your order. We are experts in PCO+UV technologies and we stand behind our products and capabilities. Questions? Call us anytime at (610) 892-9405.